In June's VW news article round-up we've found some exciting articles as to upcoming enhanced navigation features offering real-time traffic updates, along with the introduction of more electric models.  Additionally, we've included an in-depth review of the new VW B-cycle engine and much more…Enjoy!
Volkswagen Is Bringing 2 New Electric Cars to U.S., Report Says
A leaked slide confirmed the plans to unveil two new U.S.-bound EVs under the Volkswagen brand.
Source: www.thedrive.com/sheetmetal/11842/volkswagen-is-bringing-2-new-electric-cars-to-us-report-says
Volkswagen Jumps on the V2V Bandwagon, Plans to Launch System in 2019
Volkswagen plans to use V2V to warn drivers of traffic hazards.
Source: www.thedrive.com/tech/11920/volkswagen-jumps-on-the-v2v-bandwagon-plans-to-launch-system-in-2019
VW's new B-cycle engine debuts in the 2018 Volkswagen Tiguan
The 2018 Volkswagen Tiguan doesn't look like a front-running candidate to tackle an off-road course. It's a family crossover designed to combat asphalt parking lots and stop-and-go traffic …
Source: autoweek.com/article/car-news/vws-new-b-cycle-engine-debuts-2018-volkswagen-tiguan
2017 VW Passat review: A lot for your midsize-sedan dollar
Every body panel from the A-pillar forward is reportedly new on this car. Coulda fooled me. It still looks conservative, even as midsize sedans go. Not a complaint, just an observation. This car is …
Source: autoweek.com/article/car-reviews/2017-volkswagen-passat-review-lot-midsize-sedan-dollar
Test Drive: 2017 Volkswagen Golf GTI Autobahn
Classic rock
Source: www.autotrader.ca/expert/20170531/test-drive-2017-volkswagen-golf-gti-autobahn/
Electrified Volkswagen GTI models at Wörthersee 2017 | Car News | Auto123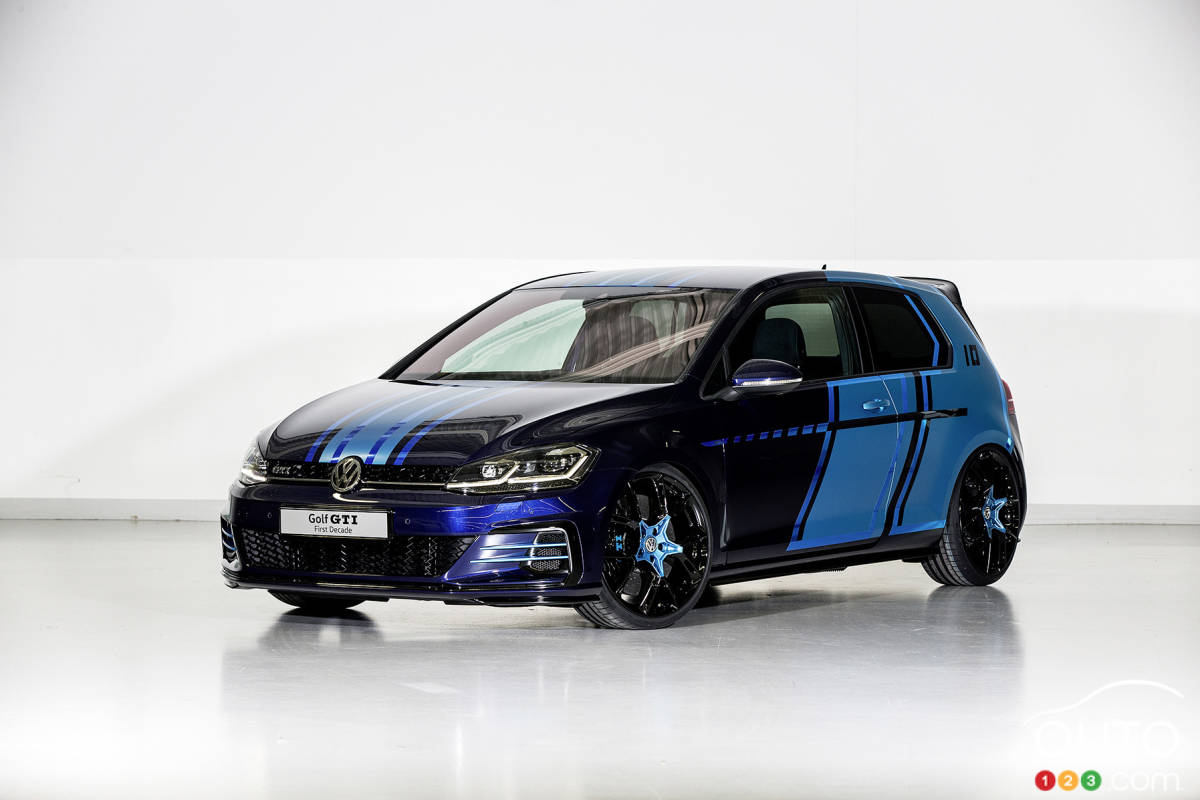 The Volkswagen GTI once again brings tens of thousands of fans at its big annual meet in Austria. Here's an overview of this year's world premieres.
Source: www.auto123.com/en/news/electrified-volkswagen-gti-models-worthersee-2017/63680/